MAPCO Fuels Miracles This Holiday Season
From November 10- December 28, 2020, more than 300 MAPCO stores across the southeast will be asking customers to make a donation to their local Children's Miracle Network Hospital. Visit your local MAPCO Express and make a donation at checkout, today!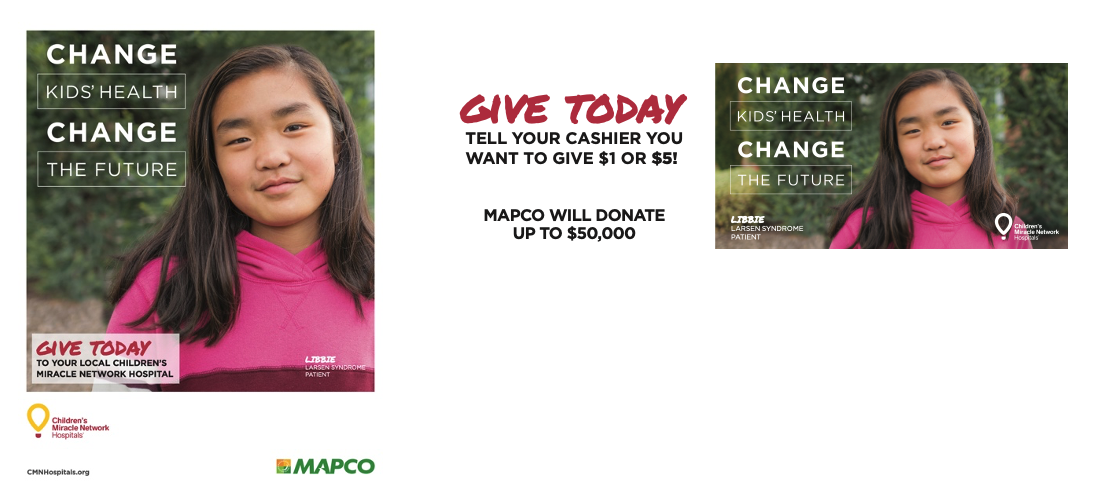 Kids Can't Wait. Children and their families are being affected directly and indirectly by the COVID-19 pandemic. As the continuum of care is disrupted, and children's hospital resources are reallocated in response to the crisis, the most immediate of these impacts is the suspension of elective surgeries and routine procedures that keep kids healthy. There are less obvious effects, too: the mental health toll on children and limited availability of mental health services to help cope with the stress of the pandemic, new protocols around visitation that add anxiety for children and families, and the compromised immune systems of sick kids putting them more at risk during this crisis.
Thank you, MAPCO, for changing kids' health, to change the future.
Since 2017, MAPCO has provided $750,000 in life-saving funds to local Children's Miracle Network Hospitals® through customer donations, vendor support and corporate events.